Eighth Grade Career Day
Description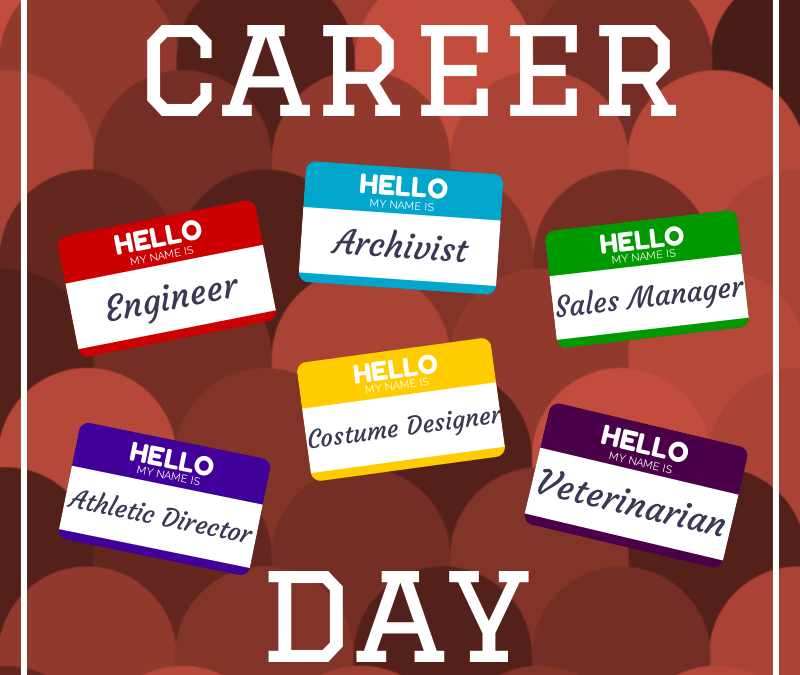 We're going places!
Come help our Mavericks find the trail to fulfilling their dreams! Murphy Middle School is looking for "wranglers" with exciting careers to share their trail blazing journey to success.
Murphy Middle School Annual Sixth - Eighth Grade Career Day
Friday, October 12, 2018
8:15 a.m. - 3:30 p.m.
MMS Counseling Department is seeking guest speakers for our Career Day.
Presentations should last 45 minutes. While at Murphy, we hope you will join us for a continental breakfast and catered luncheon to show our appreciation.
Please complete the form and return it to Sylvia Lansing in the Counseling Office. Or e-mail it to sylvia.lansing@pisd.edu.
Thank You for being a part of this Murphy Tradition!
Date/Time(s)
Friday, October 12, 2018 8:30am
Calendar
Events
Tuesday, December 18
Wednesday, December 19
Thursday, December 20
Friday, December 21
Monday, December 24
Tuesday, December 25
Wednesday, December 26
Thursday, December 27
Friday, December 28
Saturday, December 29
Sunday, December 30
Monday, December 31
Tuesday, January 1
Facebook
Our 1,000th Facebook follower and Facebook page like will receive some MMS Spirit Wear. Help us be one of the few PISD schools to have over 1,000 followers and page likes.