Login required: Join PTA Volunteer

GRATEFUL GOODIE GRAMS, Thursdays in November
Thursdays in November, AVID will be selling Grateful Goodie Grams. For $1.00, students can write a thank you note to a friend, and have the note and a Blowpop delivered to their friend on Friday afternoon. It is a wonderful opportunity to show thankfulness and support AVID!
holiday food drive, November 11th-22nd
Once again it's for the Plano Santas' Holiday Food Drive! The district works in conjunction with the Assistance Center of Collin County and Plano Santas to hold the canned food drives at each school and district facility, and has participated in this effort for over 21 years. This group of local Plano merchants, business men and women, civic and community leaders provide assistance to needy families each year during the holiday season.
A month's worth of food and children's gifts are provided for more than 500 families each year! Last year Plano Santas collected 93,186 cans & the donations fed about 564 people for 30 days! Help Murphy Middle School donate over 7,500 food items towards this worthy cause. The drive begins on Monday, Nov. 11 and will run through Friday, Nov. 22. All donations need to be dropped off before school in the rotunda, just outside of the cafeteria. The students of the Social Studies teacher whose classes bring in the most items will receive a snack party, provided by the Student Council.
Truancy Laws and Parenting Tips, November 13th
world kindness day, november 13th
Elf, Jr. The Musical, November 14-16
Faculty Scholarship Deadline, Nov 15th
Education Award Nomination
@HEB Excellence in Education Awards are designed to honor outstanding public school professionals and to thank them for their dedication and commitment. Nominate a teacher, principal, or school district today!
McMillen High School Mattress Fundraiser, November 16th
Holiday Dance Clinic, November 16th
The McMillen Dazzlers are hosting our annual Holiday Dance Clinic on Saturday, November 16, from 9 am – noon. This event is open to all who love to dance from ages Kindergarten through 10th Grade. For a registration form or more information, please visit https://tinyurl.com/holidaydanceclinic2019.
Texas Recycles Day, November 16th
MMS PTA General Meeting, November 19th
SAFE Program, November 19th
Thanksgiving Break, November 25th - 29th
High school academy programs, November 5th-January 17th
Current 8th grade parents and guardians,
The information meetings for PLANO ISDs three high school academy programs are about to start. The Health Science Academy, the IB World School, and the Academy High School (STEAM). Here is the landing page where you can read up on all three offerings and see the information session dates/times, and then when the application opens up for applying. You can only enter the academies as Freshman and you must go thru the steps of the application process. Learn more at https://www.pisd.edu/academies.
Important Application Dates
November 22, 2019 (applications open)
December 18, 2019 (applications close)
January 10, 2020 after 3:30 p.m. (notice of selection)
January 17, 2020 by 9:00 p.m. (commitment from student)
Health Sciences Academy: Parent and Student Information Meeting
November 12, 2019, Tuesday |6:00 p.m. | Williams High School Auditorium
November 13, 2019, Wednesday | 6:00 p.m. | Williams High School Auditorium
December 3, 2019, Tuesday | 6:00 p.m. | Williams High School Cafeteria
IB World School: Parent and Student Information Meeting Dates
November 18, 2019, Monday | 7:00 p.m. | Plano East Senior High Theatre
November 21, 2019, Thursday |7:00 p.m. | Plano East Senior High Theatre
Plano ISD Academy High School: Meeting Dates
November 16, 2019, Saturday | 10:00 a.m. | Plano ISD Academy High School
November 18, 2019, Monday | 5:30 p.m. | Plano ISD Academy High School
Officer Ashmore's Amazon Wishlist
The #MMSkindnesschallenge is up and running and Officer Ashmore is collecting new, small party favor type toys to pass out to students as rewards and pick me ups and we need your help parents!
Please visit Officer Ashmore's Amazon Wishlist and consider purchasing an item off the list to be shipped directly to the school for Officer Ashmore's reward stash!
Thank you for helping make this #MMSkindnesschallenge project a success and something for the students to look forward to! Please keep in mind when choosing something other than what is on the list, that MMS staff would appreciate no noise makers, whistles or slime/putty. Everything should be school friendly and age appropriate.
Homework HotSpot
Details: mmspta.org/homeworkhotspot
Homework HotSpot is available every Tuesday and Wednesday morning from 7:50 – 8:20 in D-111. It was created because we want students to have a teacher supervised area where they have teacher assistance, peer assistance (provided by a combination of McMillen and Murphy NJHS students), or simply a quiet place to finish up homework before their day begins.
Tutorial Schedule: https://tinyurl.com/MMS-1920-Tutorials
Organization Corner, Thursdays
If your student could use some help with organizing their binder, encourage them to come to the Organization Corner on Thursday mornings in E109 7:50-8:20 AM.
Coding Club, Wednesdays
Murphy Math Counts Club, Tuesdays
Murphy Math Counts Club will begin meeting on Tuesdays after school in room H107, Mrs. Perry's room, until 4:30 PM. Math Counts Math Club is a club for students that enjoy learning mathematics and enjoy competition. Students will prepare to compete in the Math Counts chapter competition in February. Math Counts Math Club exposes students to math problems that they may not see in the normal classroom, due to time constraints.
Art Club, Tuesdays
Chess Club, Tuesdays
6th grade Science/Engineering Fair, Due January 16th
All sixth graders interested in doing a project can get a student handbook from their 6th grade Science teacher. All projects are due in the MMS library on Thursday, Jan. 16, 2020.
Mavs Motto
RE-LINK YOUR KROGER COMMUNITY REWARDS
If you shop at Kroger grocery stores, and you have a Kroger Plus Rewards card, you can benefit the families of Murphy Middle.
You must link your card every year, starting August 1st to support Murphy Middle School PTA.
Learn how at Kroger Community Rewards.
Download the PISD Mobile App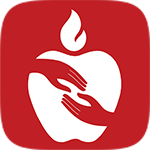 Do you have the Plano ISD App on your phone or device?
The Plano ISD App is a great way to see information about the Plano calendar, news and alerts, the anonymous tip line, and much more.
• Personalize newsfeeds for your school
• View student grades and attendance
• Access school and staff info
• View news stories
• Receive important alerts
• View calendar info
It is available for iOS or Android. Search for Plano ISD in your App Store:
MMS eNews
Sign-up for eNews to receive emails from MMS.