Can't find what you're looking for? Contact us. Sign up for eNews' weekly emails and follow us on social media.
MMS Environmental Club, September 21st
Continue dropping off newspapers in the front office or room E113 until the end of September. Our goal is to kill weeds organically around our school garden.
The next meeting will be Friday, Sept. 21st.
FEDERAL MEAL PROGRAM, September 25th
If your child/children received free or reduced-price meal benefits for the
2017-2018 school year and you have not filled out a Federal meal application for the current
school year, your child/children will go to full-paid status on September 25, 2018.
If you feel that your household may qualify for Federal meal benefits,
please go to https://fans.pisd.edu/fma to fill out a Federal meal application for the
2018-2019 school year.
PARENT SOCIAL EMOTIONAL LEARNING (SEL) ENGAGEMENT SERIES, September 20th
Please join us and learn more about social emotional learning in Plano ISD. We will discuss strategies that can be implemented at home to support the SEL competencies and skills. Our first series, "Self-Awareness," will take place on Thursday, September 20th at Shepard Elementary from 6:00-7:30.
Middle School Volleyball Night at PESH, October 2nd
Fall Social, October 5th
Eighth Grade Career Day, October 12th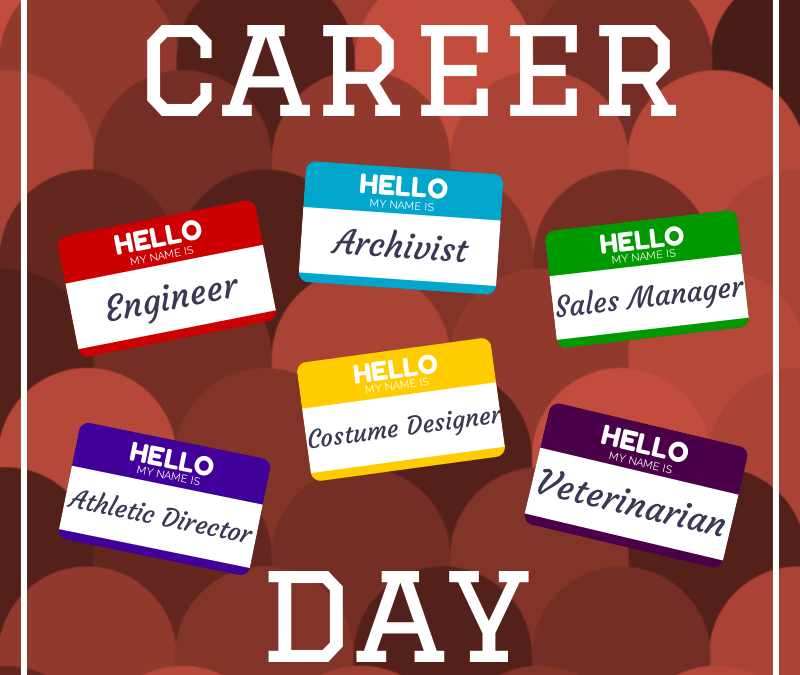 We're going places!
Come help our Mavericks find the trail to fulfilling their dreams! Murphy Middle School is looking for "wranglers" with exciting careers to share their trail blazing journey to success.
Murphy Middle School Annual Sixth - Eighth Grade Career Day
Friday, October 12, 2018
8:15 a.m. - 3:30 p.m.
MMS Counseling Department is seeking guest speakers for our Career Day.
Presentations should last 45 minutes. While at Murphy, we hope you will join us for a continental breakfast and catered luncheon to show our appreciation.
Please complete the form and return it to Sylvia Lansing in the Counseling Office. Or e-mail it to sylvia.lansing@pisd.edu.
Thank You for being a part of this Murphy Tradition!
Parent Workshop, October 18th
School Picture Re-Takes, October 24th
If your child was absent on September 11th and missed school picture day, do not worry. Wednesday, October 24th is picture re-take day.
Reflections, due November 9th
Reflections is a National PTA sponsored arts recognition program that encourages artistic expression. The Reflections theme for 2018 – 2019 is "Heroes Around Me". Use your imagination to create a film, song, artwork, photograph, poem, short story or dance routine. You may enter as many times as you like in as many categories. Each entry must be accompanied by an official entry form. Be sure to reflect the theme in your work.
Murphy Middle School won the award for the most student participation in Reflections among all the middle schools in Plano ISD, for the last two years! We had 12 Council Award winners last year!! So lets keep the tradition going!
All entries will be due Friday, November 9, 2018.
Entries can be turned in to the front office starting in mid October. There is no limit to the number of entries a student can turn in, but each entry must be accompanied by an entry form.
SPRING PACE TESTING by January 16th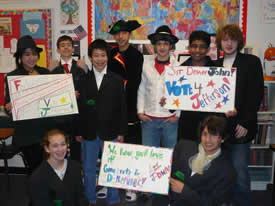 Is your student interested in participating in PACE next year? Testing for consideration to be admitted into the Plano Academic and Creative Education (PACE) program for next school year will take place next spring. Referral packets can be submitted online or on paper by Friday, Jan. 16 to Ms. McAnderson in E105. If you have any questions about the process please contact her at melissa.mcanderson@pisd.edu. The online version will automatically send an email to Ms. McAnderson when completed.
JOIN OUR COMM-YOU-NITY!
MMS PTA runs many projects throughout the year to benefit our school and the education of our children. From fundraisers to orientations, it all happens through the PTA! Get involved and join our PTA today. We work really hard to benefit all the students, teachers and parents at MMS and your PTA membership helps make many of our activities and events possible.
Learn more about our PTA. To join, please log-in or register. Then, parents, students and facility can join using this form.
MMS ART CLUB
Art club is in need of your help. We are learning about rococo art, and are creating powdered wigs. We are reaching out for donations of cotton balls and toilet paper rolls, only the cardboard roll not with all the paper, for our project. You can drop donations off at Mr. Adams' art room B118 anytime during the school day. We thank you for your patronage, as we look to realize our inner Marie Antoinettes.
MMS CHESS CLUB
MMS Student Council
Star Wars Club
The Card Game Club
Book Club
Math Counts Club