Can't find what you're looking for? Contact us. Sign up for eNews' weekly emails and follow us on social media.
eNews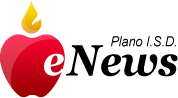 Access the Murphy Middle School eNews for important information:
• August 8, 2018: https://www.smore.com/mt7nu
• July 26, 2018: https://www.smore.com/yw928
Beginning of the Year
Here's how to get started for a great school year! If you have any questions, please contact us.
1. Update your membership toolkit account
Every year you must update your family information on your account. These accounts are how the PTA pulls information to be able to distribute purchases like shirts and supply packs to your student. This is also where you need to update your PTA directory and PTA publishing access. Giving permission for publishing allows your child to be in publications like the yearbook, our PTA Facebook page, and student directory.
2. Join or renew your PTA membership
Every year you must join the PTA. Purchase your 2018-2019 parent, student, or faculty membership. The #1 reason to join PTA is your child benefits. Many of research studies show that when parents get involved, children do better in school. Murphy Middle School PTA will help you stay connected throughout the school year. Volunteering is not a requirement of membership, although we would love to have your help. Learn more.
3. Renew your PISD background check
Want to volunteer on campus? PISD requires that every volunteer renews their background check each school year. If you've volunteered before, it's a 2 minute or less process. If you're new to volunteering, it's 5 minutes or less. After this is done, check out our volunteer opportunities and sign up!
4. Update your PISD parent portal
Update your student's emergency cards that are kept on file at the school to find out who your student's teacher is for the year. To do this, sign in to the PISD parent portal.
5. Connect with the PTA calendar and social media
The calendar page is where you will find event dates, times and locations throughout the year. Don't forget to subscribe to eNews and follow us on social media.
6. Create and/or deposit lunch money into your student's lunch account
Add money to your student's account online at PayPAMS.com. Also, you and your student can check the school cafeteria menu at anytime throughout the year.
7. Show some school spirit
Every Friday is Spirit Day on campus. Visit our online store to show your school pride and wear a Murphy Maverick Middle School spirit shirt! Don't forget to place an order for Mom, Dad, and siblings!
8. PISD's Back-to-School Resources
Visit https://www.pisd.edu/backtoschool for what you need to know for the first day of school on Monday, August 13.

PURCHASE PE UNIFORMS
You can order your PE uniform online at http://www.shopmurphymavs.com/. Students will need to have a grey shirt and blue shorts for PE class.
Spirit Night: August 29th
2018-2019 POLICY GUIDE

The 2018-19 Student/Parent Policy Guide in English and Spanish is now available and can be accessed via the PISD Policies & Regulations webpage. Parent signature forms are located on Parent Portal. Parents, use Parent Portal to electronically sign and keep your information updated. For families without home computers, please use a school computer.
OPTIONAL STUDENT ACCIDENT INSURANCE COVERAGE
These brochures (English and Spanish) provide details of the optional Student Accident Insurance coverage that is available for PISD parents to purchase online as of July 1, 2018. All pricing shown on the brochures are one-time premiums only for the policy year effective August 1, 2018 to August 1, 2019.
Additional information is available at www.pisd.edu/studentinsurance.