Volunteer Application
Volunteer Approval Process for the 2021-2022 School Year Opens on July 7
Starting on July 7, volunteers will be able to access the Plano ISD volunteer management system, VOLY, to create an account and complete an application, online orientation and criminal history check.
These items need to be completed by volunteers each school year to be eligible for district/school volunteer opportunities.
Please visit plano.voly.org to create a volunteer account and begin this process.
Plano PTA Main Event
Summer fundraiser at Plano Main Event!
3941 Central Expy, Plano, TX 75023
4 hour play passes on sale for $22.95
Get there any weekday at 10am and play until 2pm!
Buy a pass, mention Murphy Middle School PTA, and $4 goes back to our PTA!
Includes unlimited bowling, laser tag, $10 card for video games, 2 slices of pizza and unlimited soft drinks!
See y'all there!
Social Media
For more information, follow and like us on our social media channels:


@MurphyMiddleSchoolPTA
@mmspta
For school-related social media, visit mmspta.org/pta_contacts.
Download the PISD Mobile App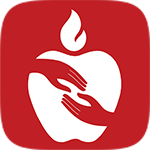 Do you have the Plano ISD App on your phone or device?
The Plano ISD App is a great way to see information about the Plano calendar, news and alerts, the anonymous tip line, and much more.
• Personalize newsfeeds for your school
• View student grades and attendance
• Access school and staff info
• View news stories
• Receive important alerts
• View calendar info
It is available for iOS or Android. Search for Plano ISD in your App Store:
Shop Amazon Smile to Support MMS PTA
Learn how you can shop on Amazon donate 0.5% of your purchases to Murphy Middle School PTA by purchasing via smile.amazon.com.
Spirit Wear

Click here to Order Spirit Wear
(Account/Login Required)
MMS eNews
Sign-up for eNews to receive emails from MMS.