School Supplies 2021-2022
2021-2022 School Supplies on Sale Now
Sale Ends May 28th
School Supply Online Order Form (Account/Login Required)
Gateway Summer Engineering Camp
The Gateway Summer Engineering Camp will be a virtual, yet hands-on, project-based camp designed to introduce incoming 7th and 8th grade middle school students to the fundamentals of STEM and Project Lead the Way (PLTW) engineering courses within Plano ISD.
Certified PLTW instructors provide expert instruction in a fun, exciting environment using leading-edge technologies to sample engineering related activities and projects and get a taste of how fun it can be to be an engineer.

Enrollment will open March 15, 2021 and will close at 9 PM on May 7, 2021.
Details: https://www.pisd.edu/gatewaycamp
MMS PTA - General Membership Meeting May 6 @ 5:30pm
The May 6th Murphy Middle School General Membership Meeting has been moved to 5:30pm on May 6th to coincide with the Movin' Up to Murphy virtual event. Movin' Up to Murphy will follow the membership meeting.
Social Media
For more information, follow and like us on our social media channels:


@MurphyMiddleSchoolPTA
@mmspta
For school-related social media, visit mmspta.org/pta_contacts.
Download the PISD Mobile App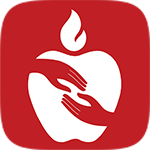 Do you have the Plano ISD App on your phone or device?
The Plano ISD App is a great way to see information about the Plano calendar, news and alerts, the anonymous tip line, and much more.
• Personalize newsfeeds for your school
• View student grades and attendance
• Access school and staff info
• View news stories
• Receive important alerts
• View calendar info
It is available for iOS or Android. Search for Plano ISD in your App Store:
Shop Amazon Smile to Support MMS PTA
Learn how you can shop on Amazon donate 0.5% of your purchases to Murphy Middle School PTA by purchasing via smile.amazon.com.
Spirit Wear

Click here to Order Spirit Wear
(Account/Login Required)
MMS eNews
Sign-up for eNews to receive emails from MMS.

Upcoming Events
Click event links for details.

Thursday, April 22
Tuesday, May 4
Thursday, May 6
Friday, May 7
Tuesday, May 11
Wednesday, May 12