Can't find what you're looking for? Contact us. Sign up for eNews' weekly emails and follow us on social media.
Spirit Wear Order Deadline, October 30th
Order deadline for all MMS Spirit Wear is October 30, 2018. It's the LAST ORDER of the school year. ORDER NOW at
mmspta.org/spiritwear
.
Discount Cards For Sale by October 26th
Boys and Girls Athletics are selling discount cards. See an MMS athlete by October 26th so you don't miss out on this great deal!
Hygiene Kit Drive, October 10-26
Truancy laws and parenting tips, October 17th
Upcoming Spirit Nights, October 18th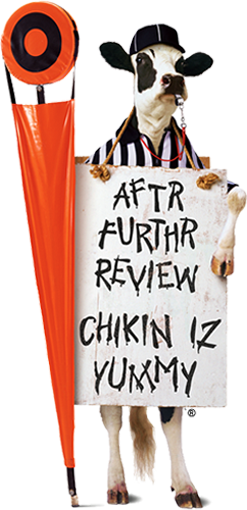 Spirit Nights are a partnership between MMS PTA and local businesses. We advertise their business and in turn they give back a portion of their proceeds from that night to MMS PTA.
Don't forget to tell these restaurants you are supporting MMS PTA before you pay.
* Thursday, October 18, 5-8 p.m., Chick-fil-A
* Monday, October 29, 5-9 p.m., Chipotle
* Wednesday, November 14 - Friday, November 16, all day, Jersey Mike's
* Monday, December 3, 5-8 p.m., Chick-fil-A
* Monday, December 10 - Friday, December 14, all day, Nothing Bundt Cake
Taxparency and School Finance, October 22nd
Our friends at McMillen High School invited MMS, Boggess Elementary PTA, Hunt Elementary PTA, and Miller Elementary to this important event to learn more about how our tax dollars support Plano ISD on Monday October 22nd at 7:00 pm in the McMillen High School Cafetorium.
Red Ribbon Week, October 22-26
School Picture Re-Takes, October 24th
If your child was absent on September 11th and missed school picture day, do not worry. Wednesday, October 24th is picture re-take day.
PARENT SOCIAL EMOTIONAL LEARNING (SEL) ENGAGEMENT SERIES, November 8th
Please join us and learn more about social emotional learning in Plano ISD. We will discuss strategies that can be implemented at home to support the SEL competencies and skills. Our 2nd series, "Self-Management," will take place on Thursday, November 8th, at Wyatt Elementary from 6:00-7:30.
Reflections, due November 9th
Reflections is a National PTA sponsored arts recognition program that encourages artistic expression. The Reflections theme for 2018 – 2019 is "Heroes Around Me". Use your imagination to create a film, song, artwork, photograph, poem, short story or dance routine. You may enter as many times as you like in as many categories. Each entry must be accompanied by an official entry form. Be sure to reflect the theme in your work.
Murphy Middle School won the award for the most student participation in Reflections among all the middle schools in Plano ISD, for the last two years! We had 12 Council Award winners last year!! So lets keep the tradition going!
All entries will be due Friday, November 9, 2018.
Entries can be turned in to the front office starting in mid October. There is no limit to the number of entries a student can turn in, but each entry must be accompanied by an entry form.
SCIENCE FAIR AND ENGINEERING FAIR, November 28th & 29th
7th and 8th grades only. Mark your calendar!
November 28th is the Annual Murphy Middle School 7th and 8th grade Science Fair and Engineering Fair in the Murphy Middle School Library from 8:30-12:30pm (judges only).
Parents and students are invited to view the fair on Thursday, November 29, 2018 from 7:45 am to 4:30 pm If you have a science background, and consider yourself a professional in your field of science and should you like to assist with judging, please visit https://goo.gl/forms/Ezs0KCI6TEDY4OOM2 with your preferred area of judging. Your time and expertise is essential to assisting our students to achieve in the next round of judging at the district and regional level! Thank you in advance for your dedication to helping our future scientists! After signing up, please look for an email as time gets closer. Thank you!!! Should you have additional questions, please email Elizabeth.Jones@pisd.edu or Mary.Lysell@pisd.edu.
SPRING PACE TESTING by January 16th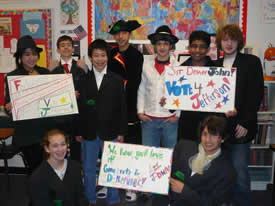 Is your student interested in participating in PACE next year? Testing for consideration to be admitted into the Plano Academic and Creative Education (PACE) program for next school year will take place next spring. Referral packets can be submitted online or on paper by Friday, Jan. 16 to Ms. McAnderson in E105. If you have any questions about the process please contact her at melissa.mcanderson@pisd.edu. The online version will automatically send an email to Ms. McAnderson when completed.
STUDENTS NEEDING SPECIAL EDUCATION OR 504 SERVICES
Glo Run, February 23rd
ORGANIZATION CORNER
Organization Corner is a place for Murphy Middle School students to come to get organized. It is available Wednesday mornings 7:50-8:20 in Mrs. Good's room, E109. AVID students will be available to help.