Login required: Join PTA Volunteer

Peanut Butter Drive, September 1st-30th
There are over 44,000 food insecure children in Collin County alone. Hunger can be a hidden issue in any community. Our cities help to raise awareness surrounding the issue of food insecurity for children, families and seniors in hopes others will get involved in the fight against hunger.
Visit their site to learn more.
What should I donate through my Peanut Butter Drive? 16 oz., plastic jars of any brand of
peanut butter is acceptable. Other butters, such as almond butter, hazelnut butter,
sunflower seed butter, and soynut butter are also accepted. Please refrain from donating
glass containers as they may break during transport.
Plano ISD Stadium Bag Policy & Rules, Effective September 13th
Source: https://www.pisd.edu/Page/16154
In an effort to promote the safety and security of Plano ISD students, staff, families and visitors, the District has modified its stadium bag policy by limiting the size and type of bags that spectators are allowed to bring into PISD Stadiums, including:
Clark Stadium & Fields Complex
Kimbrough Stadium
Williams Stadium
Starting September 13, 2019, only the following types of bags are approved:
One clear plastic tote, not larger than 12" X 12" X 6"
One clear resealable plastic storage bag, not larger than 1 gallon size
One small "hand sized" clutch purse, not larger than 5" X 7"
The following bags are prohibited:
All purses, bags or containers larger than an approved small clutch purse or small clear tote
Backpacks and duffle bags
Camera and binocular cases or bags
Briefcases
Mesh or drawstring bags
Computer bags
Coolers
Fanny packs
Luggage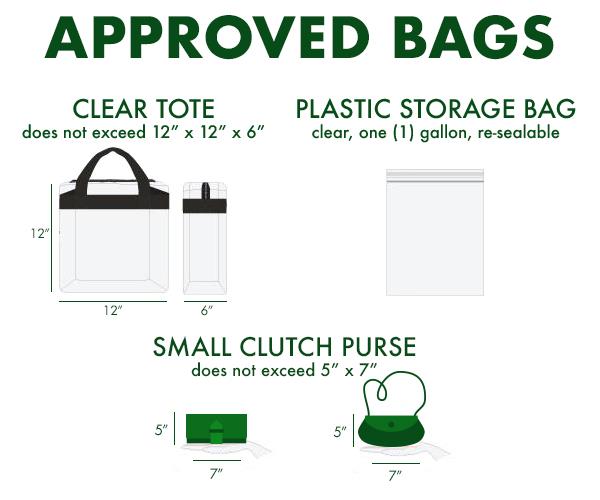 Excellence In Education Nomination & Application
@HEB Excellence in Education Awards are designed to honor outstanding public school professionals and to thank them for their dedication and commitment. Nominate a teacher, principal, or school district today!
Fall Social Volunteer Sign-up, by September 19th
Volunteers needed for the upcoming Murphy Maverick Social on Friday, September 27th. Only approved volunteers will be allowed in the social! Don't be left out! Sign up today!
ALL volunteers who sign up by September 19th will receive a free volunteer shirt to wear to the social.
PTA Speakers Needed for Balloon Festival, September 20th
We are seeking PISD PTA members (Students, Grandparents, Teachers/Staff Members, Parents, Community Members, etc.)
who are willing to speak on stage at the Balloon Festival for a couple minutes about why they support the PTA and why it's important that we
Back the Future together.
Can you help? Let us know: communications@planopta.org
MMS Environmental Club, September 20th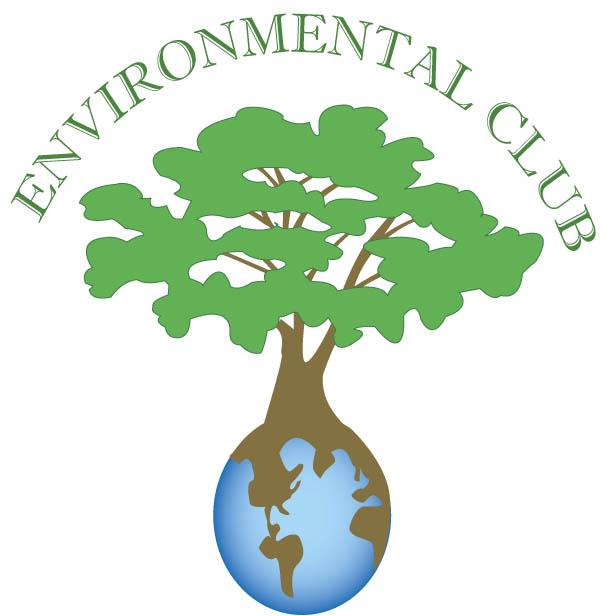 The first MMS Environmental Club meeting will be Friday, Sept. 20th from 3:30-4:30 in Mrs. Pilgrim's classroom. Nothing to sign up for, just come to the meeting and make sure you have transportation home at 4:30.
MMS Fall Social, September 27th
CAREER DAY SPEAKERS NEEDED for October 18th
MMS Sixth Annual Eighth Grade Career Day
Career Day is Friday, October 18, 2019 8:15 a.m.–3:30 p.m.
MMS Counseling Department is seeking guest speakers for our Career Day. Presentations should last 30–35 minutes which will allow students to have time to ask questions in each class. You will share the same presentation to each class assigned to your teacher throughout the day.
While at Murphy, we hope you will join us for a continental breakfast and catered luncheon to show our appreciation.
Sign Up by October 4th
Please complete this form by Friday, October 4, 2019 if you can help. Thank You for being a part of this Murphy tradition!
What is Murphy Career Day?
Career day at Murphy Middle School is a learning experience for our students where they can hear firsthand about different careers from the professionals in those fields. We try to schedule a variety of professionals so that students can see the varied world of careers available to them.
What do I need to do as a speaker?
When you prepare a presentation, think about what someone with little to no knowledge of your career would need to know or understand if they wanted to pursue your career path.
Think about:
A day in the life of your profession
The types of situations you have to deal with on a daily basis
Skills required for your profession
Education and training needed
The salary range
The history of the profession and its future
What you enjoy about your career
What you wish you would have known before you went into the field/ advice for anyone who wants to pursue your career
What do I need to bring with me?
Create your presentation on Google Slides
Or create and save your presentation on a USB device so it can be uploaded onto the teacher's computer
Any visuals that you can bring to show kids about your career or field
Question?
Sylvia Lansing
Murphy Middle School
Team Lead Counselor
469-752-7016
Plano International Festival, October 12th
Details at https://pisdcouncil.membershiptoolkit.com/familyengagement.
Coding Club, Wednesdays
Murphy Math Counts Club, Tuesdays
Murphy Math Counts Club will begin meeting on Tuesdays after school in room H107, Mrs. Perry's room, until 4:30 PM. Math Counts Math Club is a club for students that enjoy learning mathematics and enjoy competition. Students will prepare to compete in the Math Counts chapter competition in February. Math Counts Math Club exposes students to math problems that they may not see in the normal classroom, due to time constraints.
Art Club, Tuesdays
Speech and Debate Practice, September 20th
Counseling and Mediation Services
Now scheduling appointments, Plano ISD and Southern Methodist University (SMU) have joined together to provide counseling and mediation services to Plano ISD staff, students and their families beginning in September 2019. With a mission to deliver developmentally appropriate and culturally sensitive services to all clients, the clinic is located in the Cox Building located at 1517 H Ave., Plano, TX 75074.
Details at mmspta.org/counseling.
Resolving Student and Parent Concerns
Plano ISD encourages students and parents to attempt to resolve their concerns with the appropriate teacher, principal, other campus administrator, department or employee. The district believes it is in the best interest of everyone involved to informally resolve concerns, if at all possible. Concerns should be expressed as soon as possible to allow early resolution at the lowest possible administrative level.
Details at https://www.pisd.edu/page/20314.
Tutorials and Other Help
Tutorials
Homework HotSpot
Murphy's Homework HotSpot (HHS) was created because we want students to have a teacher supervised area where they have teacher assistance, peer assistance (provided by a combination of McMillen and Murphy NJHS students), or simply a quiet place to finish up homework before their day begins.
The Homework HotSpot is available every Tuesday and Thursday morning from 7:50 – 8:20 in D-111. Because we want this area to be structured and organized, we will be limiting the number of peer tutors – as well as the number of students coming in for assistance. We anticipate the ability to house about 10 tutors and 30 students for the HHS. We want our parents to know that this service is about to come on line. The HHS is not a replacement for teacher-led, subject-specific tutorials, but it is another way for students to ensure their success. Please encourage your child to utilize this additional layer of academic support whenever they're feeling stressed or unsure.
If you have any questions, please contact Colleen Feil at colleen.feil@pisd.edu or 469-752-7050.
Disabled Parking Spaces
Murphy Middle School has multiple designated Disabled Parking spaces in the parking areas around the school. Parking in these spaces are limited to those who have special issue disabled plates or temporary disabled parking placards. Additionally, the driver must be the disabled person or the vehicle must be transporting the disabled person to whom the placard has been issued. There have been several individuals who have parked in these spaces in violation of the above requirements. Multiple warnings have been issued over the last three weeks, however, going forward, parking in these spaces without a valid and appropriately used disabled parking placard WILL result in a citation. Additionally, loaning your placard to someone else or using a placard that is issued to another person is also an offense. First offenses are punishable by a fine of no less than $500 and repeat offenses go up from there. If you would like to read the entire statute on disabled parking, you may reference Texas Transportation Code Section 681 https://statutes.capitol.texas.gov/Docs/TN/htm/TN.681.htm
RE-LINK YOUR KROGER COMMUNITY REWARDS
If you shop at Kroger grocery stores, and you have a Kroger Plus Rewards card, you can benefit the families of Murphy Middle.
You must link your card every year, starting August 1st to support Murphy Middle School PTA.
Learn how at Kroger Community Rewards.
Want to volunteer?
RENEW YOUR PISD BACKGROUND CHECK
Want to volunteer on campus? PISD requires that every volunteer renews their background check each school year. If you've volunteered before, it's a 2 minute or less process. If you're new to volunteering, it's 5 minutes or less.
Sign up to Volunteer at MMS
Check out our volunteer opportunities and sign up!
Download the PISD Mobile App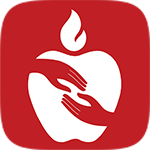 Do you have the Plano ISD App on your phone or device?
The Plano ISD App is a great way to see information about the Plano calendar, news and alerts, the anonymous tip line, and much more.
• Personalize newsfeeds for your school
• View student grades and attendance
• Access school and staff info
• View news stories
• Receive important alerts
• View calendar info
It is available for iOS or Android. Search for Plano ISD in your App Store:
MMS eNews
Sign-up for eNews to receive emails from MMS.