Login required: Join PTA Volunteer

Welcome from Jolene Leask, MMS PTA President
To read our new PTA President's welcome and call to action, please visit mmspta.org/president.
Truancy Laws and Parenting Tips, January 29th
8th Grade Spirit Wear Sale
Limited quantities of the 8th Grade shirt is now on sale on a first come, first served basis. Get your for the 8th Grade Celebration. This is your last opportunity, as none will be available in May.
Delivery will be Friday, February 7th.
Login required: Buy Spirit Wear
Submit a Picture for the Yearbook
Photos needed! Yearbook staff is looking for photos of your student to publish in the yearbook. Did you capture a proud moment of your student, or of a group of Murphy Mavericks at a school event, or even perhaps a group of Murphy Mavericks outside of school doing something fun and full of spirit? Email those photos for publication consideration to yearbook@mmspta.org. This email will automatically forward to the MMS Yearbook Advisor, Mrs. Lewis.
For your convenience, we have a link to this email on mmspta.org > Our School > Submit a Picture for the Yearbook.
In the body of the email, please let us know the name(s) of the student(s) in the photo and the event name. Thank you for your time and your photos.
Nominations Open: Texas PTA Honorary Life Member due by February 9th
The Texas PTA's Honorary Life Member Award is one of the highest honors that can be bestowed upon an individual by the Texas PTA for outstanding contributions to the well being of children and youth. Visit our web page for details.
2019-2020 NOMINATIONS DUE BY SUNDAY, FEBRUARY 9, 2020
2020 SAGE Summer Expo, February 1st
This event is planned by the Plano ISD Council of PTAs to provide important resources for our students and their families, especially those with special needs and gifted students.
Poetry Slam, March 23rd
Details coming soon.
2020-2021 PISD Calendar
Many factors were considered during the calendar development period, which began with a community survey in September. Considerations included: balancing grading periods and semesters; length of school day/instructional minutes; extended planning/professional learning time; exam and testing calendars; survey and stakeholder input; alignment with dual credit/Collin College; and ending the school year before Memorial Day. The 2020-21 calendar features a Wednesday, August 12, 2020 start date and a Thursday, May 27, 2021 end date. Other features include a full week break at Thanksgiving and spring break on March 8-12, 2021.
https://www.pisd.edu/calendar20-21
Want to add the MMS PTA or MMS Athletics calendars to your phone?
1. Go to mmspta.org/Calendar and click the blue Sign up... button.
2 The Subscribe buttons will allow you to subscribe to our calendars. If you are running Outlook, Mac OS X Calendar, or another calendaring program that recognizes iCalendar (ICS) format subscriptions, you can click the Subscribe buttons to automatically subscribe to the calendars. If your calendar doesn't automatically accept subscriptions, you can right-click on the calendar icon and choose Copy link and paste it into your calendar application.
NOTE: You may have to enable the calendar in your phone's Calendar settings.


PISD FAMILY RESOURCE PAGE
A new Family Resource page is now located on the district's website. This page provides a searchable list that families, community members and school staff can utilize to help find community resources in order to meet a family's needs. The list is searchable by agency name, zip code and category. Categories include such areas as basic needs (food assistance, housing assistance), health care (medical, dental, vision), and mental health (substance abuse, counseling, etc.).
The family resource page can be found at https://www.pisd.edu/familyresources
Homework HotSpot
Details: mmspta.org/homeworkhotspot
Homework HotSpot is available every Tuesday and Wednesday morning from 7:50 – 8:20 in D-111. It was created because we want students to have a teacher supervised area where they have teacher assistance, peer assistance (provided by a combination of McMillen and Murphy NJHS students), or simply a quiet place to finish up homework before their day begins.
Tutorial Schedule: https://tinyurl.com/MMS-1920-Tutorials
Organization Corner, Thursdays
If your student could use some help with organizing their binder, encourage them to come to the Organization Corner on Thursday mornings in E109 7:50-8:20 AM.
Counseling and Mediation Services
Now scheduling appointments, Plano ISD and Southern Methodist University (SMU) have joined together to provide counseling and mediation services to Plano ISD staff, students and their families beginning in September 2019. With a mission to deliver developmentally appropriate and culturally sensitive services to all clients, the clinic is located in the Cox Building located at 1517 H Ave., Plano, TX 75074.
Details at mmspta.org/counseling.
Coding Club, Wednesdays
Murphy Math Counts Club, Tuesdays
Murphy Math Counts Club will begin meeting on Tuesdays after school in room H107, Mrs. Perry's room, until 4:30 PM. Math Counts Math Club is a club for students that enjoy learning mathematics and enjoy competition. Students will prepare to compete in the Math Counts chapter competition in February. Math Counts Math Club exposes students to math problems that they may not see in the normal classroom, due to time constraints.
Art Club, Tuesdays
Download the PISD Mobile App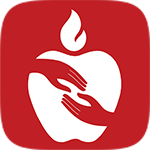 Do you have the Plano ISD App on your phone or device?
The Plano ISD App is a great way to see information about the Plano calendar, news and alerts, the anonymous tip line, and much more.
• Personalize newsfeeds for your school
• View student grades and attendance
• Access school and staff info
• View news stories
• Receive important alerts
• View calendar info
It is available for iOS or Android. Search for Plano ISD in your App Store:
Shop Amazon Smile to Support MMS PTA
Learn how you can shop on Amazon donate 0.5% of your purchases to Murphy Middle School PTA by purchasing via smile.amazon.com.
Chess Club, Tuesdays
MMS eNews
Sign-up for eNews to receive emails from MMS.