Getting Ready for 2019-2020
Updated: July 22, 2019
Here's how to get started for a great 2019-2020 school year! If you have any questions, please contact us.
IMPORTANT: When registering for next year, select your student's 2019-2020 grade. Students were already promoted in our system over the summer.
Print Your MMS Schedule on July 31st
Schedule is not available if:
In order to access the schedule, all registration information must be updated, and required immunization documentation must be submitted.

The FANS Department is sending reminder notifications to parents about unpaid balances. Parents are given the option to make payments on campus or at the administration building. Schedule holds are being placed on students with outstanding balances. Please take care of unpaid balances as soon as possible.
To print your schedule:

IMPORTANT: Disable POPUP BLOCKER or allow popups from parentportal.pisd.edu and parentviewer.pisd.edu

1. Login at https://parentportal.pisd.edu/Login.aspx.
2. In the Student Registration Forms section, click your student's name.
Result: Student Registration Forms for the 2019-2020 School Year
opens in a new window.

3. Click
View 2019-2020 Schedule
.
4. Print or bring a screen shot of your class schedule and locker assignment to Maverick March.


Attend Maverick March ON JULY 31ST
Attend Maverick March on July 31st. Before attending, you may want to print our locker instructions and watch a video about how to open your locker. Bring money to purchase awesome spirit wear!
Enrollment and Registration
Student Health
Update your membership toolkit account
Update your family information on your account anytime your information changes. NOTE: You will be required to review your information the first time you login during the summer before school starts. These accounts are how the PTA pulls information to be able to distribute purchases like shirts and supply packs to your student. This is also where you need to update your PTA directory and PTA publishing access. Giving permission for publishing allows your child to be in publications like the yearbook, our PTA Facebook page, and student directory.
FIRST TIME USERS: Click Create Account. After you've created a new account and verified your email, login and go to Forms and Family Information at the bottom of the page. (For current 2018-2019 5th Graders, when adding your student on Step 2, select 5th Grade.)
Join or renew your PTA membership
Every year you must join the PTA. Purchase your 2019-2020 parent, student, or faculty membership. The #1 reason to join PTA is your child benefits. Many research studies show that when parents get involved, children do better in school. Murphy Middle School PTA will help you stay connected throughout the school year. Volunteering is not a requirement of membership, although we would love to have your help. Learn more.

LIFE MEMBERS: If you are a PTA Life Member (this is an award you would have received) and have not used your Life Member discount for membership at another school for 2019-2020 Membership, please contact membership@mmspta.org prior to completing this transaction in order to receive the correct Discount Code for this year.
Connect with the PTA calendar, eNews, and social media
The calendar page is where you will find event dates, times and locations throughout the year. Don't forget to subscribe to eNews and follow us on social media.
View Student 2018-2019 STAAR and EOC Exam Scores
Please see below for the information to access your child's STAAR and/or EOC Testing scores. EOC scores will be available May 30. STAAR scores will be available on June 12. Below are links to the instructions for accessing the following exam results.
Por favor vea abajo para la informacion para acceder las calificaciones de los examenes STAAR y/o EOC de su hijo/hija. Los resultados del EOC estaran disponibles el 30 de Mayo. Los resultados de STAAR estaran disponibles el 12 de junio. Abajo se encuentra la direccion electronica para acceder los resultados.
Immunizations For Incoming 7th Grade Students, August 2019
Prior to the entry of 7th grade (2019-2020 school year), your child needs immunizations required by the Texas Department of State Health Services.Those immunizations are:
Meningococcal Vaccine (MCV4) which should be given after age 11

Tdap Vaccine
Please submit those vaccines to me as soon as they are received. This can be done by submitting the paperwork to the school, email, FAX, or regular mail.
Thank you,
Nurse Joan Boswell
FAX: 469-752-7019 or 469-752-7001
Murphy Middle School, 620 N. Murphy Road, Murphy, TX 75094
Reading Recommendations
Middle School Summer Reading Recommendations
Continue to develop your personal tastes in reading and to maintain (and even increase) your reading skill level, read at least 10 full-length texts over the summer months.
Purchase School Supplies if Not Ordered from PTA
Please remember that Bulk Supplies are not optional. Bulk Supplies are just as required as General Supplies. The only difference is Bulk Supplies will be turned into the teachers at the beginning of the year and General Supplies are the students responsibility to bring to class when needed.
Tax Free Weekend is August 10-12, 2018. Most school supplies, backpacks and other back-to-school items priced less that $100 are exempt from taxes. List of qualifying tax free items
Renew your PISD background check
Want to volunteer on campus? PISD requires that every volunteer renews their background check each school year. If you've volunteered before, it's a 2 minute or less process. If you're new to volunteering, it's 5 minutes or less.
Sign-up to Volunteer
After renewed your PISD background check, check out our volunteer opportunities and sign up!
Want to add the MMS PTA or MMS Athletics calendars to your phone?
1. Go to mmspta.org/Calendar and click the blue Sign up... button.
2 The Subscribe buttons will allow you to subscribe to our calendars. If you are running Outlook, Mac OS X Calendar, or another calendaring program that recognizes iCalendar (ICS) format subscriptions, you can click the Subscribe buttons to automatically subscribe to the calendars. If your calendar doesn't automatically accept subscriptions, you can right-click on the calendar icon and choose Copy link and paste it into your calendar application.
NOTE: You may have to enable the calendar in your phone's Calendar settings.

Update your PISD parent portal
Update your student's emergency cards that are kept on file at the school to find out who your student's teacher is for the year. To do this, complete the following steps.
Log into the Parent Portal, http://parentportal.pisd.edu.

You will need your child's legal name, campus (Murphy Middle School) and student ID number.




NOTE: The ID is the number they use to buy lunch at school and log into the school computer.

After you login, in the Students section, click your child's name

Complete all forms listed.




NOTE: Once you have successfully completed each section, a green check mark will appear. The entire process takes about 15 minutes.
HOW TO CREATE A PARENT PORTAL ACCOUNT IF YOU DON'T HAVE ONE
You must have an email address to access Parent Portal. A confirmation email will be sent to that email address when you complete the signup process.
IMPORTANT: Remember to write down your password and security questions for future use.
Go to http://parentportal.pisd.edu.
Click Create New Registration.

Enter the required information and complete every field.




NOTE: If you have more than one student in PISD, you will only need to submit the form for one student. The system will recognize all PISD students in your household.

After your Parent Portal account is created, an email will be sent to you at the email address you provided.

If you have questions about the process, send an email to parentportal@pisd.edu. Include the legal name of your child, ID number, and the school name. They will respond within 48 hours.


NOTE: The ID is the number they use to buy lunch at school and log into the school computer.
Attend PISD Back to School Fairs
This free community event provides PISD students and their families with back-to school resources and essentials necessary to be equipped for a successful school year such as:
School supplies

hair cuts

library books and cards

food assistance program information

transportation assistance program information

physical and mental health assistance program information
For more information about our upcoming collaborative event, please contact the PISD Family and Social Services Department at 469-752-5797.
School and Route Finder
Get Your PE Uniforms
PE uniforms can be ordered at www.murphymavsshop.com beginning today, July 1st. All PE students need to wear a grey shirt with their name on the back with blue shorts. For any questions about uniforms, please email Coach Slaton at bo.slaton@pisd.edu.
Online orders placed now thru 7/14 will be delivered to MMS the first day of school.
Online orders placed 7/17 thru 8/9 will be delivered to MMS the second week of school.
Online orders placed 8/12-8/23 will be delivered to the school the week of 9/9-9/13.
Create and/or deposit lunch money into your student's lunch account
Add money to your student's account online at PayPAMS.com. Also, you and your student can check the school cafeteria menu at anytime throughout the year.
Show some school spirit
Every Friday is Spirit Day on campus. After August 1st, visit our online store to show your school pride and wear a Murphy Maverick Middle School spirit shirt! Don't forget to place an order for Mom, Dad, and siblings!
Learn More About MMS Policies
Visit the MMS Policies page to learn how to have a great school year.
Opening your locker
Printable MMS Locker Instructions: https://mmspta.membershiptoolkit.com/assets/00148/2019-2020/MMS/Locker_Instructions.pdf

The locker assignment and combination will be on your student's schedule, available in Parent Portal on July 31st.
RE-LINK YOUR KROGER COMMUNITY REWARDS, BEGINNING AUGUST 1ST
If you shop at Kroger grocery stores, and you have a Kroger Plus Rewards card, you can benefit the families of Murphy Middle.
You must link your card every year, starting August 1st to support Murphy Middle School PTA.
Learn how at Kroger Community Rewards.
Attend 6th Grade Open House and Parent information, August 8th
Want to get a first day of school teacher treat?
Check out our Faculty Favorites page.
DOWNLOAD THE PISD MOBILE APP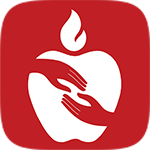 Do you have the Plano ISD App on your phone or device?
The Plano ISD App is a great way to see information about the Plano calendar, news and alerts, the anonymous tip line, and much more.
• Personalize newsfeeds for your school
• View student grades and attendance
• Access school and staff info
• View news stories
• Receive important alerts
• View calendar info
It is available for iOS or Android. Search for Plano ISD in your App Store:
MMS eNews
Sign-up for eNews to receive emails from MMS.